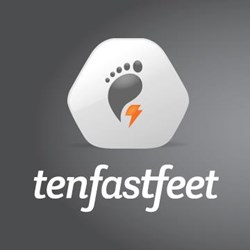 Nashville, TN (PRWEB) February 20, 2013
Ten Fast Feet, a Nashville digital agency, has announced it has signed a year-long retainer with Superior O&P, one of the finest orthotics and prosthetics companies in the country. The retainer will continue through January 31, 2014.
During the course of the relationship, Ten Fast Feet will revitalize the Superior O&P brand, including a full digital marketing plan that will include technology-forward strategy, development and design techniques never before used in the orthotics and prosthetics industry.
Based in Nashville, Superior O&P creates and fits amputees of all ages with state-of-the-art prosthetic devices and helps patients, both physically and emotionally, resume a normal lifestyle after receiving a prosthetic.
Were extremely excited about this new relationship with Superior O&P and its president, Rob Pittman, said Nathan Maggard, chief executive officer and co-founder of Ten Fast Feet. Rob is extremely passionate about his work and his desire to truly help people. Were looking forward to helping that passion become an integral part of the Superior O&P brand.
About Ten Fast Feet:
Ten Fast Feet is an interactive marketing agency, focusing on digital design, development and strategy. Located in downtown Nashville, Tenn., Ten Fast Feet specializes in solving business problems with technology-centric solutions. It serves the start-up/entrepreneur, small- to mid-sized business and non-profit communities by providing experienced insight to help improve strategy, content and delivery through all communications channels to reach, engage and convert users.