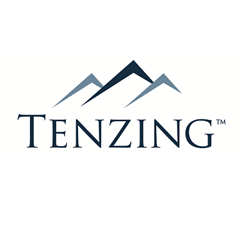 Toronto, ON (PRWEB) June 24, 2014
Tenzing Managed IT services, an ecommerce managed hosting specialist announced its expansion to Europe where it has begun hosting customers in London. Tenzing offers services specifically tailored to deliver optimal performance, reliability and security for leading ecommerce platforms including Magento, Oracle Commerce, IBM Websphere, Intershop and Hybris. Tenzing is expanding its geographic coverage to Europe in direct response to market demand for its robust service offering from both existing retail clients and prospective clients in Europe. The expansion also supports Tenzings strategy of delivering commerce hosting anywhere, whether in Tenzings datacenters, third-party datacenters facilities or on-premise in a retailers datacenter.
International demand for Tenzings unique brand of commerce hosting has grown dramatically in the last year, said Raj Atwal, GM of Ecommerce at Tenzing. Both retailers and our system integrator partners want a trusted source of expertise to help deliver scalable, reliable, and secure omni-channel commerce no matter where they do business. By expanding to Europe Tenzing can help multi-national and global retailers deliver a consistent brand experience anywhere in the world. European retailers can now benefit from the same platform expertise and range of managed services from Tenzing that North American retailers have been leveraging for years.
Tenzings expansion to Europe follows closely on the heels of its recent announcements of a global strategic partnership with Amazon Web Services to deliver managed commerce hosting on AWS infrastructure. The expansion to Europe now offers retailers a choice of bare metal infrastructure or AWS cloud infrastructure to power their online stores.
Mid-market retailers have different needs when it comes to the infrastructure that powers their online channels, said Keith Gaudreau VP of IT and Operations at Tenzing. Tenzings expansion to Europe and our partnership with AWS gives retailers a range of options to address those unique needs. Most importantly, our expansion enables them to rely on a single partner with the expertise to help them deliver an exceptional brand experience globally, even during peak shopping seasons and periods of unexpected demand.
For more details about Tenzing and its unique brand of commerce hosting visit us online at http://www.tenzing.com.
About Tenzing Managed IT Services

Founded in 1998, Tenzing delivers more than scalable infrastructure, fast networks and great managed services. Tenzing combines deep commerce platform expertise, advanced managed services, and extensive industry partnerships to help merchants increase revenues and deliver remarkable customer experiences. Retailers, SIs and ISVs choose Tenzing because we help them increase SEM performance, reduce shopping cart abandonment rates and ensure performance during peak seasons. Tenzing is AT101 SOC 2 Type 2 Certified (formerly SSAE 16) Type II, ISO 27001, PCI-DSS and VISA PCI certified with datacenters in the US, Canada and United Kingdom. For more information, visit: http://www.tenzing.com.