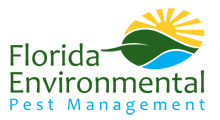 West Palm Beach, Florida (PRWEB) May 12, 2015
Florida Environmental Pest Management, a leading South Florida pest control company, recently hired THAT Agency to design, develop and market its new website. Seeking a design thats elegant and modern, Florida Environmental Pest Management hired THAT Agency due to their website design services and digital marketing expertise.
THAT Agency delivered with a clean, responsive, search engine friendly website that provides a resource for South Florida residents seeking information about Florida Environmental Pest Managements services, capabilities and experience. The site features content about the companys pest control and lawn care services, as well as in-depth information about the most common insects and pests.
THAT Agency has given our website a major upgrade, which in turn helps us better serve our new and existing clientele, said Ethan Howell, Florida Environmental Pest Managements General Manager. I am very pleased with the results.
In addition to their web design and development services, THAT Agency was tasked with developing and implementing a search engine optimization (SEO) strategy, as well as providing a social media strategy on platforms including Facebook, Twitter, Google+ and Pinterest.
About THAT Agency
THAT Agency is one of the premier full-service, interactive web design agencies in West Palm Beach, FL., whose focus is all about their clients. In addition to their web designs and development, search engine optimization and pay per click management and social media marketing, THAT Agency also provides business planning services, such as: specification documentation, wireframes and competitor analyses, for companies of all sizes, from start-ups and sole proprietorships to Fortune 500 corporations. For more information about all of the services or to get a quote, visit http://www.thatagency.com or phone 561.832.6262.
About Florida Environmental Pest Management
Florida Environmental Pest Management is a local South Florida family owned and operated pest control company with over 30 years of experience. The company offers innovative and eco-friendly pest management, termite control and lawn care services including ornamental and lawn spraying, granular fertilization treatments, fire ant control and deep root tree and palm beautification. For more information, please visit http://www.Florida-Environmental.com.