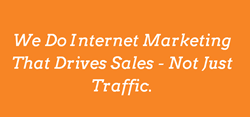 Seattle, Washington (PRWEB) April 28, 2014
http://www.fannit.com/top-website-ranking-factors/ – Listen to the podcast here to learn more.
Online Marketing expert, Keith Eneix, says, Business owners and marketing managers are too concerned with the minute details of why their website is not ranking, when they should be spending that precious time focused on things that truly do affect rankings.
Towards the end of the podcast he mentions two simple actions webmasters should take to increase their online rankings.
In this mini-series on understanding what affects rankings, Fannit begins with one of the biggest misconceptions search engine marketers face in how social media affects SEO. Daniel Threlfall dispels any uncertainties behind how Google truly views social media signals in the post linked below:
The Dirty Secret About Social Media And SEO Learn the real secrets behind how social media affects search results.
About Fannit

Fannit.com uses the Internet, social media and email to help you connect with prospective new customers and current customers to generate business growth and improve reputation. Fannit uses unique Internet marketing techniques like search engine marketing (SEM), content development, search engine optimization (SEO), pay per click (PPC), social media marketing (SMM), Lead Conversion Strategies and email marketing to help you grow your business. Fannits corporate offices are located 2911 Hewitt Ave Everett, WA 98201, but serve clients across the US, Canada and Europe.
Fannit Contact:

Neil Eneix

Chief Operating Officer

neil(at)fannit(dot)com

425-359-7989