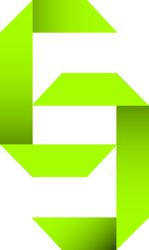 Boston, MA (PRWEB) February 14, 2013
The Brown Group Worldwide LLC, released its first Valentine's Day Project entitled "The Perfect Valentine" under the leadership of their Promotion's Manager Emanuel Pimentel. Pimentel led a small team that created a short-video and images for the celebration of Valentine's Day. With the release of our first official video production, we will also open the door for our videography presence which will be incorporated with our photography division, Pimentel mentioned. The project was planned and executed by the Promotions Division who is charged with the overall advertisement, visual representation, and public relations of the company. Starring in the video is Janine Brown, a UMass-Boston student, who also contributed to the post-production process. The Valentine's Day project was filmed and shot in Boston, Massachusetts where the company was founded.
The 2013 Valentine's Day project will include; a short-video to feature on the company's website and new YouTube page, and a series of photographic images that can also be found on their website and social media networks. With the release of this project, The Brown Group will also make their photography and videography services available to the public. We will provide custom packages involving these (photography and videography) services, and a preview of our previous works over this winter on the company website. Pimentel added. The Brown Group plans to provide a consistent viewing of their productions as a portfolio that will release later this month.
The Brown Group Worldwide, LLC. is a public relations and marketing management company that specializes in the exposure of people's public image and relations with the public demographic. The Brown Group Worldwide provides marketing strategies and consultation in the areas of brand marketing, and business efficiency for the accomplishments of business goals. The Brown Group Worldwide also offers managerial services for artists in various fields which focuses on their public relations and team management.