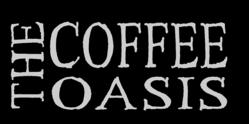 Poulsbo, WA (PRWEB) December 14, 2012
On December 15th at 2:00 p.m., The Coffee Oasis in Poulsbo will host a Grand Opening Ceremony for its youth drop in center. The center is located at 780 NE Iverson St. in Poulsbo.
The Coffee Oasis, Poulsbo's youth drop in center is complete with game room, lounge, shower, laundry facilities, computer room, meeting space and offices. In addition, The Coffee Oasis – Poulsbo will house a coffee shop/deli that will help support the youth programs and provide job training.
The Coffee Oasis has heard the calling to help the growing population of homeless teens in the, Kitsap County area. With a recent remodel and expansion, the Coffee Oasis in Bremerton opened its doors at the Birkenfeld Teen Oasis Shelter on December 12th. But a shelter in Bremerton is far to travel for the homeless and hurting youths in North Kitsap.
The Coffee Oasis (Where the cold streets meet a warm welcome) exists throughout Kitsap County to make a difference in the lives of street and homeless youth, meeting them where they are and then coming alongside them to help them achieve changed lives. This is accomplished through a continuum of services offered, including street and school outreach, drop in centers, case management, job training and emergency housing.
The Coffee Oasis – Poulsbo is a true testimony to a community coming together to help its troubled youth. Initiated by the Poulsbo Rotary, this project to bring help and hope to the street and homeless youth of the north end has become a growing partnership including Kingston Rotary, Bainbridge Rotary, Poulsbo Kiwanis, Poulsbo Lions, Poulsbo Chamber Commerce, as well as many churches, businesses and concerned citizens.
If you are interested in helping The Coffee Oasis financial donations are greatly appreciated. In kind donations are also appreciated, but it is always good to call first to see what the current needs are (360-377-5560). There is also a need for volunteers. Volunteer applications can be accessed on our website (http://www.thecoffeeoasis.com).