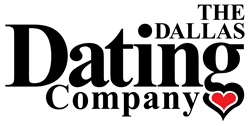 Dallas, Texas (PRWEB) October 09, 2014
The Dallas Dating Company is a local dating service for single professionals in the Dallas area. The matchmaking service offers unique services for their members including the assurance of bona fide profiles, a through screening process, professional service, and singles events and activities that are geared toward philanthropic opportunities.
One of the focal points of The Dallas Dating Company is serving the needs of local singles in the Dallas area by being involved in the community, and over the next few months, The Dallas Dating Company will be doing exactly that by hosting a food drive that benefits The North Texas Food Bank. In North Texas, 4.8 million people are food insecure, thats approximately 1 in 6 people. In Dallas County that rate rises to 1 in 5 people, nearly 477,000 people.
We understand the holiday season can be an anxious time for singles and not only are we positioned to offer a variety of events and activities to keep smiles on our single members faces, but we also plan to give back to those less fortunate, stated Maggie Kirk, The Dallas Dating Companys Special Events Coordinator, Our entire staff, along with our members, will strive to meet the contribution goal we have set for ourselves, stated Kirk.
The Dallas matchmaking company has a goal to raise 100 pounds or more of food, and plans to attain the goal by not only reaching out to current members, but are also offering promotional discounts to new members that participate in the initiative.
If you would like to help The Dallas Dating Company and The North Texas Food Bank feed those in need, give us a call at 214-390-5200 or visit us online at http://www.TheDallasDatingCompany.Com.
About The Dallas Dating Company:
The Dallas Dating Company is a local dating service for Dallas area singles. With an office located in the north Dallas area, The Dallas Dating Company takes the time to meet with each potential member in person before qualifying them for a membership. Different from online dating, The Dallas Dating Company offers a personalized service to help their single members meet their relationship goals including monthly singles events and matchmaking services. To learn more about The Dallas Dating Company visit http://www.thedallasdatingcompany.com or call 214-390-5200.
About The North Texas Food Bank:
The North Texas Food Bank (NTFB) is a top-ranked nonprofit relief organization. Leading the fight against hunger in our community, we distribute donated, purchased, and prepared foods through a network of more than 1,000 feeding programs and 262 Partner Agencies in 13 counties. Since 1982, NTFB has distributed more than half a billion pounds of food. NTFB supports the nutritional needs of North Texans through research, education, advocacy and strategic partnerships. In fiscal year 2013, NTFB provided access to 62 million nutritious meals. NTFB is a member of Feeding America, a national hunger relief organization (feedingamerica.org).