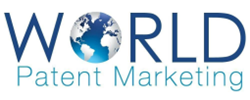 (PRWEB) February 24, 2015
World Patent Marketing was featured on NewsWatch as part of its monthly Biz Report, which takes a look at the latest and coolest technology products and services available to consumers. Scott Steinberg, a special reporter for NewsWatch and a technology expert, conducted the review and shared with viewers how it streamlines the patent process.
Its no secret that the business of inventions is complicated. There are designers, attorneys, engineers, retailers, marketers and tons more people involved. That alone can be overwhelming. Thankfully theres World Patent Marketing, which is one of the fastest growing patent and inventor service companies.
World Patent Marketing was designed to save inventors a lot of time and money from trying to navigate through a complicated and sometimes heart-breaking process. They saw a need for a solution in a competitive idea marketplace and quickly established themselves as a global leader. Theyve expanded their operations to include 350 people across four continents, including former US Attorney and candidate for the United States Senate, Matthew G. Whitaker. Not to mention, they are the only patent and inventor services company to be awarded a 5-star rating from both Google and Consumer Affairs.
Users start by signing a confidentiality agreement on their website, worldpatentmarketing.com. This agreement protects the users information and prevents anyone from stealing their idea. The idea is then reviewed for free by a panel of engineers associated with leading manufacturers and big box retailers. Then, researchers from Harvard University and other Ivy League Universities prepare a comprehensive invention study to evaluate the potential of the users idea. And finally, the idea is protected through an international network of patent attorneys in almost every country around the world.
To learn more, visit http://www.WorldPatentMarketing.com today.
About NewsWatch
NewsWatch is a weekly 30-minute consumer oriented television show that airs on the History Channel, FYI Network, and ION Network. NewsWatch regularly features top technology products and services, mobile applications for iOS, Android, and Windows devices, unique and beautiful travel destinations around the world, health and medical tips, and entertainment interviews on the show. NewsWatch airs on the History Channel at 6:00 6:30 AM ET/PT and on the FYI Network from 7:00 7:30 AM ET.
NewsWatch is located in the greater Washington, DC area and has been on the air for over 25 years. For more information or to watch the most recent episode, visit http://newswatchtv.com/biz-report.html.