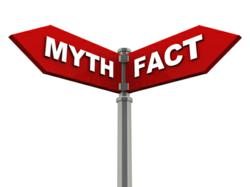 (PRWEB) April 03, 2013
Shopping for car insurance quotes is complicated enough without running into a lot of false information. These car insurance myths are common, but simple to debunk. Arming yourself with the truth will save you on car insurance and make shopping around easier, says Tammy Ezer of InsuranceHotline.com, and it can also make claims go more smoothly.
Myth: New cars always cost more to insure. While there is a correlation between the value of a car and the cost of the insurance, a brand new car wont always be more expensive to insure than a used car, even of the same make and model. New cars usually have more safety features and more advance anti-theft features, which can earn discounts on car insurance and actually bring down rates.
Myth: Lapses in coverage dont affect rates. Having a lapse in your auto insurance coverage doesnt always affect rates, but it certainly can. It depends on the length of the lapse and the rules of the insurance company. In some cases, a long lapse in coverage can result in increased premiums. Keeping car insurance in force in one place also means keeping discounts such as longevity, so it can bring rates down.
Myth: Switching insurance companies should only be done on renewal. While switching on renewal is less complicated in some ways and can avoid early termination penalties charged by some insurance companies, often the rate difference can more than make up for that. Shopping around for rates and switching mid-term is not only possible, its sometimes a very good idea and can save a lot of money in the long run.
Myth: Insurance will pay for a new car when its totaled in the first year or two. This is only true if the driver has a coverage known as waiver of depreciation on the policy, and its something that must be added. Most car insurance policies do not come with this coverage automatically, so if it isnt added to the policy even a new car will be covered at a depreciated amount.
Myth: The police report accidents to insurance companies. When the police are called to an accident scene they take a report, and if necessary will hand out any traffic violations that are involved. But they wont report it to the car insurance company; that is the task of the drivers involved. That doesnt mean that the insurance company will not see the police report; they will obtain it as a part of their investigation into the accident to help determine fault. Another thing to keep in mind is that the fault of the accident will be determined by the insurance adjuster. The police report will help him or her make that determination. .
About: InsuranceHotline.com is a free online insurance rate comparison service that directs consumers to its large network of more than 30 insurance companies and licensed insurance professionals and provides quotes based on the lowest rates available through its network. In business since 1994, InsuranceHotline.com does not sell insurance, is not a licensed broker, and is not owned in whole or in part by an insurance company, agent or brokerage; ensuring consumers get a truly unbiased quote.