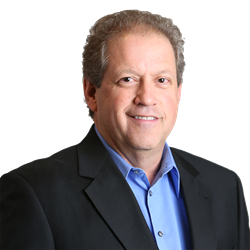 Denver, CO (PRWEB) March 14, 2014
The Friedman Group, LLC is excited to announce its Third Annual March Madness Facebook Giveaway has just launched. The team selection for this years tournament is set for March 16th and the 2014 NCAA Mens Basketball Tournament starts March 18th.
Its getting close to the NCAA Mens Basketball Tournament and we've just launched The Friedman Groups Second Annual March Madness Giveaway! I love March Madness and this is just our way of thanking our Facebook fans and getting people excited about the college basketball tournament, says Mr. Friedman, President of The Friedman Group. This years focus is on engagement. It couldn't be easier to enter our giveaway, but you do have to engage if you want to win.
To enter the March Madness Facebook Giveaway and get all the rules just visit The Friedman Group, LLC on Facebook.
About The Friedman Group

The Friedman Group, LLC is unique because its president has been an attorney since 1986. Leveraging his understanding of each clients business complexities makes The Friedman Group, LLC uniquely qualified to provide the unique services it provides.
The Friedman Group, LLC offers Online Marketing Strategy Development, Training, Implementation and Inbound and Social Media Marketing specifically tailored to the needs of its clients foregoing the urge to take a cookie-cutter approach to its work.
Beginning each engagement with a detailed online assessment followed by the creation of a strategy focused on generating leads and engaging clients, prospects and referral sources is what sets The Friedman Group, LLC apart from other companies in this space. For more information, please visit our website at http://friedmansocialmedia.com or call us at 720-248-8185. You can also join us socially on Twitter @bradfriedman, on Facebook at http://facebook.com/TheFriedmanGroup, on Pinterest at http://pinterest.com/bafman/ and on LinkedIn http://linkedin.com/in/bfriedman.