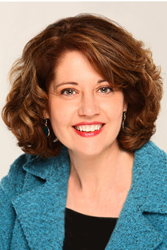 Atlanta, GA (PRWEB) April 20, 2015
The Growth Coach of Metro Atlanta is thrilled to be celebrating its one year anniversary of service to the Atlanta area. The Growth Coach of Metro Atlanta has been working tirelessly to help small business owners, community leaders, managers, and other Atlanta-area professionals improve their business practices to encourage growth, economic stability, and a more manageable work-life balance.
I partner with clients who are ready to make significant changes shake up the status quo and I am dedicated to helping those who are ready to achieve their goals and dreams, says Kim Ellet, owner of The Growth Coach of Metro Atlanta. Unlike other business coaches, Ellet offers a more comprehensive style of coaching instead of focusing solely on marketing and public relations. The Growth Coach of Metro Atlanta strives to help clients discover their true passions and remind them of the progress they have made along the way.
Keeping clients focused and inspired has been instrumental to Ellets and The Growth Coach of Metro Atlantas success. Hiring Kim is one of the best decisions I could have made for putting my business into place. I said yes to support and ongoing accountability, which I had never before allowed myself, says client Mary Simpson, founder of Being Good Karma. According to Rusty Draper of Metro Commercial Furniture, Ellet is a professional who takes the time to listen and come up with creative solutions that provide accountability and a better sense of clarity for your everyday business and personal life. Sometimes just having someone there to help reacquaint with processes such as writing things down and journaling thoughts helped me to put thoughts into words and words into actions.
The Growth Coach of Metro Atlanta works with clients to help them align their passions and goals to achieve the results they want in all areas of their lives not just in business. Ellets strong sales and marketing background involves working with a wide variety of businesses, non-profits, and franchises and she boasts certification from the Institute of Professional Excellence in Coaching (iPEC), one of the leading coaching schools in the country.
The Growth Coach of Metro Atlanta is proud to have one successful year on the books and looks forward to many more. By supporting business owners, business professionals, and other area thought-leaders, The Growth Coach of Metro Atlanta is working to stabilize and grow the backbone of Americas economy.
About The Growth Coach Business & Sales Coaching:
Founded in Cincinnati in 2003, The Growth Coach is the only pure business and sales coaching franchise aimed at driving success while balancing the lives of business owners, managers, sales people, self-employed professionals and executives across a wide spectrum of businesses and industries. The Growth Coach specializes in group workshops and individual coaching with the goal of helping clients gain greater focus and learn how to earn more and enjoy more fulfilling lives. The Growth Coach is active in more than 140 markets in North America and abroad and is always looking to expand domestically and internationally. For more information about the company or the process of opening an award-winning franchise, visit http://www.TheGrowthCoach.com.
For more information on The Growth Coach of Metro Atlanta, call (404) 312-3207, email k.ellet(at)thegrowthcoach(dot)com or visit http://www.TheGrowthCoachAtl.com.