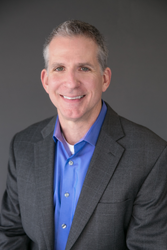 New York, NY (PRWEB) January 05, 2015
The International Trademark Association today welcomes J. Scott Evans as the 2015 President of the Association and Chair of its Board of Directors. As Associate General Counsel at Adobe Systems Incorporated, Mr. Evans is responsible for all legal and strategy issues relating to trademarks, copyrights, brands, domains and ICANN policy. Mr. Evans also serves as the companys Global Advertising and Marketing Counsel and is responsible for all contests, promotions and sweepstakes.
There are a number of important issues that INTA, and indeed the global trademark community, will focus on this year, said Mr. Evans. No doubt the transition of ICANN governance away from the United States government will continue to hold our attention for a few years to come. Another major issue coming to the fore is 3D printing. This fast-evolving technology will certainly impact the trademark community and it is imperative that we get ahead of it now.
This year I would also like to see us broaden the scope of our discussions around trademarks to encompass brands. Trademarks have long served as the tools companies use to identify their brands. As the concept of brands has expanded to include all sorts of emotional and social components, the role of trademarks has also expanded. When we work with trademarks, its important to remember all the associations that go along with the brand such as customer loyalty and concern about corporate social responsibility, for example. I look forward to exploring these ideas and to deepening our understanding about the role of trademarks and brands.
Prior to joining Adobe Systems Incorporated, Mr. Evans served as Senior Legal Director Global Brands and Trademarks at Yahoo! Inc. He also worked in private practice for many years concentrating on trademark, copyright, unfair competition and Internet law. Mr. Evans began his career in intellectual property in 1992 as Corporate Counsel for Fruit of the Loom. In this role he was responsible for managing the international intellectual property portfolios for Fruit of the Loom and its associate companies The B.V.D. Licensing Corporation, Gitano, Pro Player and Salem Sportswear, Inc. Mr. Evans frequently lectures on trademark and Internet policy issues as well as domain name dispute resolution, and was voted on three separate occasions as one of the 50 Most Influential People in IP by Managing Intellectual Property magazine. Most recently, Mr. Evans was identified as one of the 50 Market Shapers by World Trademark Review magazine.
First serving on the editorial board of INTAs legal journal The Trademark Reporter