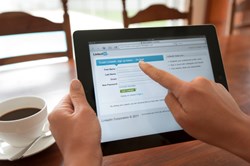 Fort Lauderdale, FL (PRWEB) January 29, 2014
The LinkedIn Affiliate Marketing Group, launched and run by Evan Weber, CEO of Experience Advertising, Inc., has surpassed the 17,000 member mark. The LinkedIn Affiliate Marketing group is dedicated to the affiliate marketing industry and was launched in October of 2007 to serve as a place for affiliate marketers and affiliate marketing industry professionals to learn, share, and network with each other. It has become a place to learn about affiliate marketing, stay up to date on affiliate marketing industry news, as well as network with affiliate marketing professionals.
You can view all of the statistics on the LinkedIn Affiliate Marketing group here.
LinkedIn Groups provide a place for professionals in the same industry or with similar interests to share content, find answers, post and view jobs, make business contacts, and establish themselves as industry experts. You can find groups to join in the Groups Directory or view suggestions of groups you may like. You can also create a new group focused on a particular topic or industry.
Experience Advertising, Inc. is a full-service online marketing agency that provides cutting-edge digital marketing in the areas of: SEO, SEM (paid search), social media, Facebook advertising, affiliate marketing, website conversion rate optimization, design, email marketing, and visitor retargeting. If you are interested in industry leading online marketing services, visit Experience Advertising, Inc.