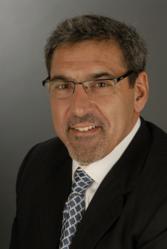 New York, NY (PRWEB) September 21, 2012
The Daily News new Digital Solutions Division will sell products and services including: website and mobile website design and hosting, video production, SEM (search engine marketing), SEO (search engine optimization), mobile advertising, SMS (text) marketing, email marketing, press release development-and-distribution, social media development and reputation management as well as easy-to-understand reporting all of which demonstrate return on investment.
The Daily News is very excited to work with LocalEdge and their comprehensive suite of digital solutions, said Daily News President and CEO Bill Holiber. Were eager to help small-to-medium sized businesses by delivering a digital suite of solutions with a proven track record and by sharing the papers nearly 100-year-old brand and reputation.
Jeff Folckemer, President & CEO of LocalEdge and a SVP of Hearst Newspapers said, The New York Daily News position as a leading news source on a national scale has incomparable value to its advertisers and consumers alike. We are pleased to deliver the additional online tools including SEM, SEO, Social, Video, Reputation Management, Websites and Mobile Solutions that are necessary to enable their tremendous news group to become a full-service internet marketing agency within our LocalEdge Advantage Partnership.
Readers of NYDailyNews.com will also benefit from a local search directory of the areas businesses to be integrated into the news site. Businesses can be featured by category through premium placement and attractive profiles.
The Daily News will add more than 50 sales representatives to the Digital Solutions division. This new division will be overseen by Daily News Vice President of Digital Solutions Michael Flaminio, who has more than 20 years of experience in the print and digital marketing arena, and Stephen McLaughlin, Director of Business Development.
About the Daily News
The New York Daily News is the largest and most widely read newspaper in the New York City metropolitan area and second largest local media website in New York. Founded in 1919, the Daily News has won 10 Pulitzer Prize Awards for excellence in journalism. The Daily News is the fourth largest daily and the sixth largest Sunday newspaper circulated in the United States and features the largest combined print and online audience of any metropolitan newspaper in the country. NYDailyNews.com is one of the top twelve news websites in the United States. New Yorks Hometown Newspaper is also available as an iPad app and on Blackberry, iPhone and Android mobile devices and features the third-largest digital circulation of any newspaper in the country.
About LocalEdge
LocalEdge (LocalEdgeMedia.com), a Hearst Media Services Company, is a premier multi-media company leading the transition to web-based advertising for any size business. LocalEdge has been in business for more than 40 years and services customers nationwide. Through the development of proprietary technology and partnerships with major search engines, social network sites and other leading tech-focused companies, LocalEdge offers a full line of digital marketing products that help its customers and business partners reach and interact with today's consumer. Providing a single-sign-on customer dashboard, LocalEdge enables customers to access digital products and proof-of-performance reporting within internet marketing campaigns. Management tools allow the customer to preview, update and customize content as well as review and monitor analytics.