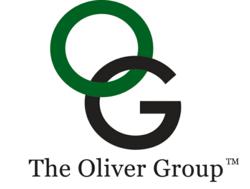 Pawcatuck, CT and London, UK (PRWEB) December 07, 2012
The Oliver Group, an internationally recognized leader in global forensic data acquisition, media restoration, conversion and early stage electronic discovery services, announces their expansion into best-in-class defensible mobile Forensic Collection methodologies.
When it comes to mobile devices (Smartphones, feature phones, portable GPS devices, tablets, etc.), attempting to forensically extract and analyze multiple and logical data types can be intimidating. There are thousands of types of mobile devices along with multiple types of data (e.g., chat, email, bookmarks, web history, SIM data, OS content, cookies, notes, MMS, instant messages, Bluetooth, locations, journeys, GPS fixes, call logs, SMS text, contacts, Facebook data, etc.).
The Oliver Group (TOG) has a team of experts with unmatched capabilities in defensible mobile forensic collection endeavors. They possess proficiency in the most cutting-edge tools which enable them to extract and analyze data bit-for-bit in a comprehensive manner. Depending on the type of device, TOGs experts can perform real-time decryption and decoding, physical and file system extraction that bypass user/pattern locks and the detection of existing and deleted data and passwords. They also utilize methodologies with read only functionality, ensuring that evidence from mobile devices is extracted in a forensically sound manner.
Since pioneering cell phone data collection in 1997, The Oliver Group continues to enhance our expertise, methodologies and technical capabilities in defensible, mobile device forensic collections. Dean Felicetti Co-Founder and Partner
Other types of resources TOG uses in mobile forensic collection include instant search capabilities, HEX viewers, customized reports, integration with Google earth/maps, open platform for python plugins, hash calculation, verification function, analysis tools, watch lists, timelines and a vast array of Smartphone 3rd party applications. For certain mobile phone devices, TOG also has the capabilities to identify a mobile phone at the start of an investigation, eliminating the need to open the phone, risking phone lock.
The Oliver Group was founded in 1997 and provides specialized e-discovery services to corporations, litigation support providers, and major law firms. TOG is a proven, reliable partner with extensive experience that includes some of the world's most publicized corporate legal actions of the last decade. Its U.S. headquarters is located in Connecticut and its European Union headquarters is located in London.