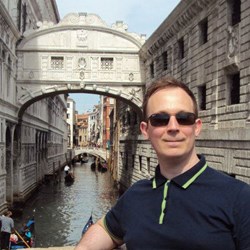 Manchester (PRWEB UK) 16 May 2013
The practices of SEO and online PR are increasingly overlapping, and business leaders need a strategy for implementing both in order to spread the word about their website and company, according to Michael Guy.
He uses a new article on Find the Edge to describe the differences – and similarities – between the two practices, and discusses how businesses can use both SEO and PR to their advantage.
Guy said: "Theres obviously some overlap between these two approaches both use words and content to achieve their goals, for instance, and are essentially aimed at boosting a brand by helping it to reach as wide an audience as possible.
"But, theres one obvious distinction – SEO is about writing for search engines, whereas PR is appealing to specific audiences.
"Neither approach would be 100% effective on its own in todays web-based world, it really has to be a combination of both to make waves."
Guy also discusses how the shift online is causing fundamental changes to the PR industry and how it operates.
He said: "Press releases are no longer the number one method of promoting a clients products and services.
"In the digital age, a guest blog post can often be a far more effective option, because it's easy to see how many times it is read and by whom.
"Print media (or radio/television for that matter) just cant provide those type of in-depth statistics."
The article can be read in full at: http://www.findtheedge.co.uk/technology/web-design-development/should-my-business-websites-content-focus-on-seo-or-online-pr.
Michael Guy is a regular contributor to Find the Edge, who specialises in developing the effectiveness of his clients' web presence. More about him can be found here: http://www.findtheedge.co.uk/expert-panelist/michael-guy.
Kenny Goodman, founder of Find the Edge said: "Business leaders often see it as a choice between an SEO strategy, or a PR strategy.
"Michael's article makes it clear that it's important to consider both if you want to build your web profile, spread the word about your business, and win new customers."
Find the Edge is a business website where leaders from all sectors share their knowledge by submitting articles, video and audio content.