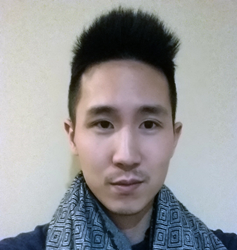 Ontario, Canada (PRWEB) January 13, 2015
The Reading Network announced today that Gaynor Wong has been appointed to the role of Marketing and Social Media Manager for the company.
"Gaynor brings experience with social media marketing for a number of educational organizations. We look forward to Mr. Wong's participation in bringing the online services of The Reading Network to families everywhere seeking additional private reading instruction for their children." says Donna Stewart, President of The Reading Network.
"I'm excited to join such a passionate team of individuals who truly care about helping children who struggle in reading, whether they just need a little extra help in reading, or have a more serious reading disability that has caused them to fall behind. I will have much satisfaction in knowing that our services are helping children become better readers so they can realize their goals. " says Gaynor Wong.
Mr. Wong has a B.A.S. Honours in Marketing from York University, Toronto, Canada. He has previously held roles as a Marketing Associate for a language school in Taiwan, Digital Marketing Specialist for a private career college, and has held freelance positions in social media management and content marketing.
The Reading Network provides one-to-one reading tutoring online, via web-conferencing software. It is their mission to help children with reading difficulties become proficient readers. You can learn more about The Reading Network via their website.