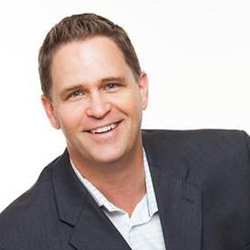 Murrieta, CA (PRWEB) March 24, 2015
""If you're turned off by the name, then the program is not for you, but I challenge you to read about the program and watch the video before you make a snap decision." That is what Wes Schaeffer says about his freshly-launched training program, "Market Like A Man."
When asked if the multi-faceted package was truly for men only, he said, "I have a wife and five daughters, so the answer is a definite 'NO.' But, I'm a man, and I only know how a man markets." He is not afraid of using a headline with which some may have an issue because he says "its the only way to stand out in a crowd. So if you are thin-skinned or easily-offended or think that I hate women, you probably need to be the first to enroll!"
The .50 Caliber Bottle Openers will go to the first 100 members to join Market Like A Man. They will have some special engraving to "set them apart as fast-action takers." They will be available for clients who sign up at ICON15 in Phoenix next week, where Schaeffer is a featured speaker.
He says, "By the way, the openers are made by Navy veterans, and a large percentage of the proceeds go to various programs that support wounded veterans, so you can feel doubly good about enrolling."
He can also be heard on March 27 at the Social Media Marketing World Conference in San Diego, CA.
About The Sales Whisperer