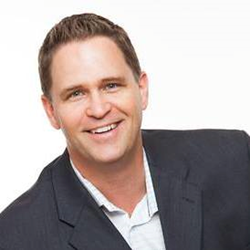 Murrieta, CA (PRWEB) March 26, 2015
It is no secret that Wes Schaeffer's approach to sales and sales training is unique. Whether it comes in the form of his latest sales coaching product, "Market Like a Man" or his mantra that, "Selling is a calling. Serving is its purpose. Questioning is the process. A sale may be the solution," he is thought provoking.
In his guest appearance on Cesar Abeid's popular podcast, "PM for the Masses," Schaeffer encourages project managers to hone their sales skills in order to become more effective. "When managing any project, you are selling ideas to your team and stakeholders; you are solving problems; you are negotiating; you are selling.
"Try ordering off the menu the next time you are in a restaurant. See if you can substitute a salad instead of a baked potato at no extra charge. See if you can manage that project and negotiate with the server to come around to your point of view."
Schaeffer will speak at the Social Media Marketing World Convention in San Diego, CA on March 27 and at ICON15 in Phoenix, AZ on April 2.
About The Sales Whisperer