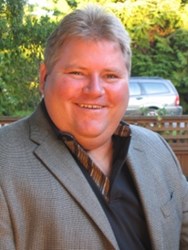 Vancouver, British Columbia (PRWEB) October 22, 2013
James Martell, Founder of "The School of Internet Marketing" and Author of "Online Success for NON-TECHIES – How to Take Your Business, Hobby or Profession to the Internet", will attend the ShareASale Think Tank to establish relationships with top brands, network with industry experts and sit in on 1-on-1 educational workshops.
"I always feel very honored when I receive the invitation to attend the annual Think Tank," said James Martell when asked about attending the event.
The Annual event has changed locations each year since it began 8 years ago at the Wynn Hotel in Las Vegas said James Martell. He goes on to say, "Brian Littleton, Founder & CEO of ShareASale always goes out of his way to create a first-class event held in world class venues that have included the Gainey Ranch Property in Scottsdale, Arizona, Grand Del Mar in San Diego and the Ritz Carlton in Halfmoon Bay West of San Francisco to name a few".
This year's event in is being held at The Curtis Hotel in Denver Colorado and features:
1-ON-1 EDUCATION: Open time slots for individual learning from specific industry experts. These sessions will be available for both Merchants and Affiliates. Sessions could include Advanced Monetization, Website Reviews, Creative Inventory Techniques, Bonus/Incentive Creation and more!
SMALL GROUP WORKSHOPS: Small group workshops will allows attendees to learn from top retailers, industry experts, the ShareASale team and fellow bloggers. Each workshop will cover a task or trend unique to the Affiliate Marketing Industry.
KEYNOTE SPEAKERS: To kick off and close the event, well have two excellent speakers. From life lessons, industry trends, advice and more each speaker will bring an important perspective to the event.
NETWORKING EVENTS: Networking is the most important part of every ThinkTank. We strive to provide out-of-the-box events for Merchants and Affiliates to connect in a comfortable, casual atmosphere. Look for a number of different networking specific events, including the return of Private 1-on-1 Merchant-Affiliate Meetings.
SHAREASALE STYLE: The tradition of ThinkTank has been one of top-of-the-line resorts, food, networking and fun. From the beautiful views at Half Moon Bay to the afternoon of boating on Lake Travis, each ThinkTank brings with it a unique style that all attendees are certain to enjoy.
The event is taking place October 23-25th at The Curtis Hotel in Denver Colorado.
About ShareASale
Chicago-based ShareASale is a provider of e-commerce tracking and affiliate management solutions for retailers. By facilitating relationships between affiliate marketers and over 3,900 merchants, ShareASale helps its clients tap into new sources of revenue. Since 2001, ShareASale has been committed to driving all-around profitability based on fair, honest and proactive practices. To learn more about ShareASale please visit: http://www.ShareASale.com.
About James Martell
James Martell is a successful author, publisher, podcaster, sought after speaker and the founder of The School of Internet Marketing. James is a self-taught internet entrepreneur and a leading expert in affiliate marketing, natural search engine optimization and outsourcing. Residing in a seaside community south of Vancouver, B.C. Canada with Arlene, his wife of 29 years, and his four children. Visit http://jamesmartell.com for more information.
About The School of Internet Marketing
The School of Internet Marketing allows business owners to take control of their web presence in order to develop new leads and customers. The School works to empower business owners with the understanding that a little education can go a long way. It offers a variety of 100% web-based courses and interviews for small business owners wanting to learn how to market their business online for just $ 47 per month. Visit http://www.theschoolofinternetmarketing.com for more information.
Contact Information
Contact: James Martell, VP of Business Development

Clearbrook Web Services, Inc/The School of Internet Marketing

Phone: (604) 535-6352

Email: james(at)theschoolofinternetmarketing(dot)com