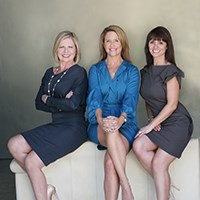 AUSTIN, TEXAS (PRWEB) December 31, 2013
It has been a great year for the real estate in the Texas capital. In 2013 alone, the Austin metro area added 27,200 jobs and 54,700 new residents. According to economist Angelos Angelou, who delivered an address on December 12, among Austins main economic drivers is real estate.
I cannot find any Realtor who will not tell me that homes are being bid up in Austin, he said. You cannot buy anything at asking price; you have to bid it up sometimes 5, 10 or 15 percent.
While 2013 annual statistics have not yet been released, the Austin Board of Realtors reported median sales price in November 2013 was $ 219,530 – a 10% increase from last year! Also, the number of homes sold in November 2013 is up 14% from November 2012. Homes are also selling faster by an average of 16 days.
The momentum does not seem to be slowing. Angelou predicts that Austin will gain another 57,000 residents and 29,000 new jobs in 2014, citing Google Fiber and Dell Medical School as contributors and that the citys population will grow to 4 million effectively doubling the population by 2040.
If you are thinking about investing in Austin real estate, there is no better time than now, said Shannon Schmitz, founder of the Shannon Schmitz Group at Austin Portfolio Real Estate. With the current influx of people, demand will only continue to grow driving real estate prices up.
###
About The Shannon Schmitz Group

The Shannon Schmitz Group is known for the signature service they provide to their clients, customizing every detail to their specific needs. These professional, hard-working Realtors