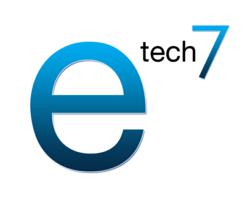 New York, NY (PRWEB) May 03, 2013
When it comes to hiring on technical support for office environments, often companies expect a handful of base services: simple network setup, perhaps printer troubleshooting, and the installation of basic office software on each and every work machine (ie: Word, PowerPoint, etc.). Yet often companies neglect the additional services that a dedicated technical team can provide in terms of potential revenue generation.
When a client brings us on, we often work either independently of, or in conjunction with, the existing in-house IT team says Emil Isanov, CEO of Etech 7. And one of the first things we do is we have the client draft up an IT service plan, which often starts out simply as a basic list of all the areas in which the company hopes to optimize their existing technology, and gradually evolves into a more comprehensive series of upgrades to the company infrastructure which are determined as technology itself continually evolves.
Yet the irony, Mr. Isanov says, is that for a company that deals with Internet Technology, they are hardly ever asked to work on internet-related tasks.
Typically the most the client wants in terms of actual internet technologytechnology that requires the internet in order to functionare routers strewn about the office. But what they almost never inquire about, aside from search engine optimization, is how to optimize their website itself. One of the myriad of services we offer, as an IT firm, is internet business development, which includes, amongst other things, the ability to modify and optimize a companys existing website so that it displays better on various platforms, the ability to modify content on the website to better suit a clients tastes, and even the ability to create an entirely new website for a client from scratch.
The secret, Mr. Isanov says, lies in image promotion.
Its a great thing to optimize all of the technology in an existing company. It can have the fastest network anyone has ever seen, a great automated support line, and even an instant message system set up for customer inquiries, but in the end all of that means nothing if potential clients dont know about those services. And these days, the first thing a potential client does in order to determine if a company is suitable to work with or for them, is they view their website. The simple rule follows: if the company wants to look good, the website should look good. Thats why Etech 7 goes above and beyond serving as a basic tech support company in NYC in favor of not only optimizing a business technology, but their marketing as well.
About the Company:
ETech 7 is a technology services leader offering managed IT services, IT outsourcing, backup and disaster recovery solution. Please visit ETech7.com or contact (212) 997-1202 for more information.