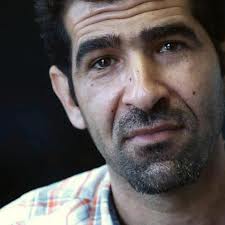 Washington DC
Immediate Release (PRWEB) September 10, 2012 — The Syrian Expatriates Organization (SEO) is deeply saddened by the news that Syrian producer and filmmaker Tamer Al-Awam was killed on Sunday in the city of Aleppo. Al-Awam was injured by shrapnel while filming fighting between the Free Syrian Army and Assad forces. He succumbed to his injuries in a nearby hospital a few hours later.
SEE: Syrian Conflict Claims the Life of Another Young Filmmaker http://latimesblogs.latimes.com/world_now/2012/09/syrian-conflict-claims-life-of-film-maker.html
He traveled to Syria numerous times from his home base in Germany to cover the uprising. Tamer Al-Awam was born in Al-Swaida in 1977, a city in southern Syria, and was part of the Druze minority. Al-Awam's close friend Wael Al-Kak remembers him fondly as a "hero who led the Syrian revolutionary movement in Germany, focusing on humanitarian and media coverage. He was a loylist to the revolution, and was deeply involved in the affairs of Syrian refugees in Turkey," Al-Kak told SEO.
Al-Awam had recently produced a documentary called Memories at Checkpoint which captured moving images and personal stories of how everyday life has been affected by the violence in Idleb, a city in the northern Syria hit hard by the Assad regime.
Tamer Al-Awam demonstrates the bravery and tenacity of the Syrian people through his determination to show the world the reality of the tragedy on the ground in Syria said SEO board member Abdullah Ibraheem. Despite the dangers faced, and armed only with a camera, he documented the situation around him with a critical eye, deep understanding and empathy for the victims of the violence and oppression of the Assad regime. His loss is Syrias and the worlds loss. Our thoughts and prayers are with his family and friends during this difficult time, said Ibraheem.