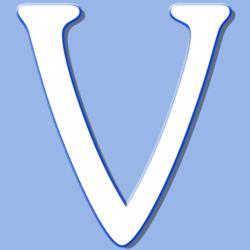 Buffalo, NY (PRWEB) June 28, 2013
Dr. Michael Vasquez, director of Buffalo's leading vein treatment clinic and research center, has launched a new website in partnership with MedForward Inc. This new site focuses on awareness of venous disease, vein treatments, patient education and resources, and comprehensive promotion of venous health.
The newly redesigned VenousInstitute.com features an aesthetic upgrade and an improvement in site-wide navigation, enabling visitors to quickly find the information they are looking for. The site also now includes additional multi-media for patients to learn about The Venous Institute of Buffalo and the vein treatments available, including videos and a high-resolution before and after image gallery.
The new website layout was designed with patients in mind, and serves as a resource for learning about venous conditions and treatments, featuring extensive information on venous insufficiency, endovenous ablation, foam sclerotherapy, and conservative management. Patients will be able to read about clinical trials, the latest research, venous reflux, and innovative vein treatment methods.
"We're proud to serve the Western New York area with our expert vein treatment team," says Dr. Vasquez, director of the Venous Institute of Buffalo. "Our new site highlights the compassionate care and proven results we have to offer."
Along with the new website, the Venous Institute has also added a presence on social media, and will be reaching out with news and updates on their Twitter, Facebook, and Google+ pages.
Located in Buffalo, NY, and led by Dr. Michael Vasquez, The Venous Institute of Buffalo offers the latest in medical treatment options and minimally invasive cosmetic treatments for skin rejuvenation, wrinkle reduction, and spider veins. Dr. Vasquez is internationally recognized for his treatment, education, and research promoting venous health.