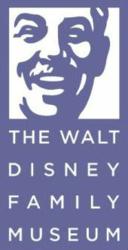 San Francisco, CA (PRWEB) June 01, 2013
The Walt Disney Family Museum proudly presents special art exhibitions and programs that invite visitors to enter a fantastical world of Wild Things and gothic wonderlands. During the entire month of June, visitors to the animation museum can enjoy exclusive programs and events that provide a deeper look into the work of celebrated childrens author Maurice Sendak and the fairytale classic of Alice in Wonderland, among other exhibits.
These special exhibitions include Camille Rose Garcia: Down the Rabbit Hole, which features 40 works by Goth-inspired lowbrow artist Garcia alongside ten Alice in Wonderland concept paintings by Disney artist Mary Blair from the Museums collection. Organized by guest curator Tere Romo and on exhibit now through November 3, 2013, the exhibition celebrates not only Garcia and Blairs artistry across decades and artistic styles, but also the power of art to draw us into magical worlds that spark engagement and inspiration.
During June, visitors can also delve deep into Where the Wild Things Are in the special exhibit Maurice Sendak: 50 Years, 50 Works, 50 Reasons. It features 50 works, by this legendary author and illustrator, accompanied by 50 statements from celebrities, authors, and noted personalities on the influence of Sendaks work, all in celebration of the 50th anniversary of his universally revered book, Where the Wild Things Are. A gallery talk, offered in conjunction with this special exhibit, will be held June 21-23. This talk will guide visitors deeper into the Fantasia-inspired work of Maurice Sendak. Visitors can also enjoy screenings of the film adaptation of Where the Wild Things Are throughout June, which plays daily at 11 am, 1:30 pm and 4 pm, except for Tuesdays.
The exploration into Sendaks work and influence continues with a special panel discussion on June 1. This discussion, Stealing from Sendak, brings together six award-winning Bay Area authors and illustrators to explore Sendaks influence on their own work and contemporary childrens books.
In addition to these programs, Museum visitors can participate in the multimedia event, Disney/Pixar 101. This talk will take place on June 15 and features Pixar producer Jonas Rivera and Disney historian Don Peri, who will present the stories of Walt Disney and Pixar Animation Studios and their interconnection with The Walt Disney Company.