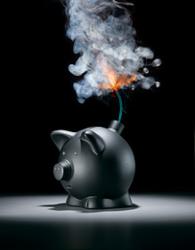 Reno, Nevada (PRWEB) May 04, 2012
Webrageous, pay per click management company, has decided to share important information about the worst online marketing frauds running wild in 2012.
The number of both novice and experienced advertisers who are being duped into spending their online advertising dollars on a range of marketing frauds and pay per click scams is rising every day.
The legitimate advertising experts at Webrageous fear for the reputation of trustworthy specialists in the industry and have made it their responsibility to share essential warnings about the actions of unscrupulous advertising companies and how not to fall victim to these pay per click scam artists.
Nobody should fall prey to online marketing fraud, said Webrageous Director of Marketing, David Chapman. Webrageous wants to ensure that advertisers are aware of the pay per click management scams that deceitful managers and unqualified companies like to run.
The following list highlights some of the worst online marketing scams that mercenary search engine optimization companies (SEO) or pay per click (PPC) firms use in order to draw in new and unsuspecting clients:
1. Installing Link Directories on a Website (SEO)
A search engine optimization firm that wants to install a link directory program on a website probably plans to put that site into a link exchange program.
Reciprocal links are not effective in SEO. If someone is engaging in extensive two-way linking, they risk being banned or penalized by the top search engines.
Dont let so-called online marketing experts do this with your website, Mr. Chapman said. Link exchanges no longer work.
2. Upfront Charges for Free Google Services (SEO)
Beware of companies that require upfront payment for services that Google actually offers for free. Webrageous can provide full information about Google services in order to prevent advertisers from being conned into signing up for something that shouldnt cost a cent.
Google publishes which features are free. Webrageous advises that advertisers check with Google before signing into any contract, because some unscrupulous SEO firms even charge for setting up a listing on Google Maps. A listing on Google Maps has never cost the advertiser anything and setup can be done in less than five minutes.
3. Priority Submission to Google (SEO)
Some search engine optimization scams focus on the idea that priority submissions can be made for specific websites. Webrageous can confirm that this is not true. Google never creates special relationships with anyone.
The only way that anyone can submit a site to Google is to do so through Googles Add URL Page Section or via the Google Sitemaps program.
Both can be done for free at any time. A website owner can also choose to simply wait until their site is naturally indexed by Google for free and without any special effort required from an online marketing management company. This natural, free listing, is often achieved within a matter of weeks. Nobody should have to pay for the privilege.
4. Permanent or Special Positions on Google (SEO/PPC)
Some search optimization companies like to falsely claim that Google has reserved special positions for their clients on the Google search engine results page, either for paid or natural results.
Webrageous knows that this is not true and it will never be true. Google never guarantees a website a position on the Google search engine results page for anyone.
5. Charging For Pay Per Click Management but Only Working on Natural Search (SEO/PPC)
This is perhaps one of the dirtiest tricks of them all. Some pay per click management companies charge their clients for pay per click advertising which isnt actually being provided.
Webrageous has discovered that some pay per click management scam artists charge their clients $ 2000 for paid search advertisements, but only use $ 1000 or less of that budget for pay per click. They then keep the rest of the money for themselves.
In order to cover up what they have been doing, the missing $ 1000 of advertising money is accounted for from organic search results. The scamming pay per click management company sends their client results gathered from paid search advertisements and organic ones all mixed together. Sometimes the scamming company takes things one step further and doesnt produce any reports for their clients at all.
As the traffic starts to come in, the scamming pay per click management company claims that ALL the traffic is the result of the pay per click management that they have been doing, when in reality the traffic has come from organic listings that the client should not have to pay for.
Webrageous advises all businesses to thoroughly research the SEO and pay per click management companies they want to work with before signing a contract. Advertisers should start with what the Better Business Bureau has to say about particular agencies and then they can continue their research from there.
For more information on the online marketing frauds that Webrageous has discovered or for an interview with David Chapman, call 530-553-4111 or visit http://www.webrageous.com