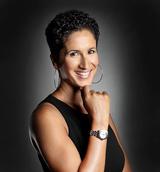 Washington DC (PRWEB) April 11, 2013
The Emotional Wellness Doctor and to Dr. Samantha Madhosingh was awarded the "Best of the Best" designation for excellence by Follow Media Consulting, Inc. in the category of Therapist Northern Virginia. This award signifies the continued commitment and dedication of the areas best in emotional and individual therapy.
Dr. Samantha Madhosingh is the Emotional Wellness Doctor. Her mission is to promote the emotional well being of this and the next generation. Emotionally healthy adults become emotionally healthy parents who consciously raise emotionally healthy, confident, and inspired children.
Dr. Samantha believes that because the mind, body, and spirit are inextricably connected, emotional wellness is the single most important factor that can dramatically impact all areas of a persons life. She is a clinical psychologist, certified professional coach, and speaker with expertise in emotional wellness, mental health, child development, parenting, and trauma.
Dr. Samantha received her doctorate in psychology from The George Washington University and has previously worked in multiple mental health care settings, including as an administrator at a psychiatric hospital, a clinical administrator for a mental health agency, and as a clinical psychologist in a school. She has served as an adjunct faculty member at The George Washington University.
Through Dr. Samanthas extensive training in both psychology and coaching she facilitates her clients understanding and acceptance of the past, helps them focus on powerfully changing the present, and successfully build the blissful life of their dreams for the future. Services in this clinic includes MYB Success Coaching and MYB Individual Therapy.
Visit their website at http://www.emotionalwellnessdoctor.com or call them at phone number (703) 717-5060 to schedule an appointment.
About Follow Media Consulting, Inc.
Named one of the best SEO companies by Jonas Marketing, Follow Media Consulting, Inc. is a rapidly growing worldwide firm of SEO, Social Media, and Mobile Marketing Professionals. Follow Media Consulting, Inc. headquarters is located in Richmond, VA. However, our professional team is networked across the world, with regional offices across the United States, in the United Kingdom, Canada, Australia, France, South Africa, the Philippines, and India.