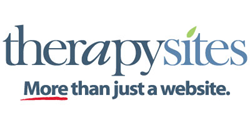 Downers Grove, IL (PRWEB) May 18, 2015
TherapySites, the leading website and online marketing company for mental health professionals, announced today its affiliation with Virginia Academy of Clinical Psychologists (VACP). This new relationship will allow TherapySites to continue to extend their online marketing solutions to VACP members with the addition of exclusive benefits and promotional offers.
Gone are the days of the Yellow Pages. Today, the Internet is where clients are turning to find services such as therapy and psychology, and the resources that go along with it, said Tracy Wasinski, Business Development Coordinator at TherapySites. We are excited to team up with VACP so that we can provide a valuable resource for professionals looking to grow their new practices, and provide resources to clients.
About Virginia Academy of Clinical Psychologists:
The Virginia Academy of Clinical Psychologists and is an academy within the Virginia Psychological Association (VPA). In turn, VACP is comprised of five distinct regional academies. The purpose of VACP is the advancement of Clinical Psychology as a science, as a profession, and as a means of promoting human welfare by developing and encouraging high standards of ethics and training; by providing the opportunity for the exchange of experience and research through discussions, presentation and publications; and by educating the public in the purposes and goals of the art and science of the practice of clinical psychology for the promotion of the public welfare.
About TherapySites: Websites for Therapists
TherapySites specializes in creating mobile responsive websites that are engaging, professional, cost-effective, and extremely simple to maintain, helping mental health professionals successfully market and manage their practice online. The TherapySites package includes everything necessary for a professional online presence, including basic search engine optimization (SEO), integrated email & editing tools, credit card processing, and online appointment notifications, all with no contracts or setup fees and unlimited technical and customer support. For more information, contact us at 866-288-2771.
As an added benefit, VACP members will receive their first month free with TherapySites by entering promo code "VACP". For more information about how to start building an online presence, visit http://www.TherapySites.com.