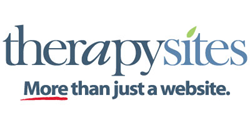 Downers Grove, IL (PRWEB) July 10, 2014
TherapySites, the leading website and online marketing company for mental health professionals, announced today its affiliation with the Licensed Professional Counselors Association of Georgia (LPCA). This new relationship will allow TherapySites to continue to extend their online marketing solutions to LPCA members, adding exclusive benefits and promotional offers.
At TherapySites, we are dedicated to providing mental health professionals with a website service that is comprehensive and effective, said Tracy Wasinski, Business Development Coordinator at TherapySites. Partnering with the LPCA of Georgia is an exciting opportunity to bring the advantages of online marketing to their members.
About Licensed Professional Counselors Association of Georgia:
LPCA unites Licensed Professional Counselors (LPCs) and future LPCs in the state of Georgia and represents the interests of Professional Counselors to both state and national legislators, as well as the Georgia Composite Licensing Board. LPCA raises public awareness about mental health issues and the role of LPCs, promotes ethical and professional standards for practice and licensure, and provides training and networking for its members. LPCA is a state chapter of the American Mental Health Counselors Association. LPCA membership is open to professional counselors, counselor educators and counseling students, interns, and associates who have an interest in the advancement of the counseling profession.
About TherapySites: Websites for Therapists
TherapySites specializes in creating websites that are engaging, professional, cost-effective, and extremely simple to maintain, helping mental health professionals successfully market and manage their practice online. The TherapySites package includes everything necessary for a professional online presence, including search engine optimization (SEO), integrated email & editing tools, credit card processing, and online appointment notifications, all with no contracts or setup fees and unlimited technical and customer support.
As an added benefit, LPCA members will receive their first month free with TherapySites by entering promo code "PromoLPCA." For more information about how to start building an online presence, visit http://www.TherapySites.com.