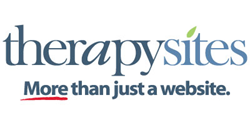 Downers Grove, IL (PRWEB) September 29, 2014
TherapySites is hosting a complimentary webinar titled "Therapeutic Goals for Adolescents in Crisis. The 60-minute webinar will be presented by special guest speaker Dr. Richard Balkin on Wednesday, October 1st, at 1pm Central Standard Time.
TherapySites understands that advancing education in the field of mental health is crucial to helping established practices thrive, said Tracy Wasinski, Business Development Coordinator at TherapySites. We are thrilled to have Dr. Richard Balkin share his expertise, and hope therapists will join this webinar for a free opportunity to take their education to the next level.
Reserve Your Seat and Register Now

"Therapeutic Goals for Adolescents in Crisis.

Wednesday, October 1st, at 1pm CST
Counseling adolescents in crisis can be challenging due to both systemic and interpersonal challenges of the adolescent client. In this presentation, attendees will learn specific counseling goals for adolescents in crisis, which lead to stabilization and continued care. The Crisis Stabilization Scale will be used to identify progress toward stabilization, which can be helpful in determining the level of care needed for an adolescent in crisis and providing evidence to third-party payers on the need for continued care.
In this webinar attendees will:


Recognize the importance of therapeutic goal attainment for adolescents in crisis
Identify the four broad categories of therapeutic goal attainment for adolescents in crisis
Identify how therapeutic goal attainment can be evaluated to demonstrate stabilization to both the client and stakeholders
Dr. Richard Balkin, LPC, NCC is a Professor and Program Coordinator for Counselor Education and Supervision (Ph.D.) as well as School Counseling. Dr. Balkins research encompasses over 60 publications including a textbook, four assessment instruments, and several book chapters on subjects like adolescents, counseling outcomes, multicultural issues, assessment, research methods, and statistics in counseling. He is author of the Crisis Stabilization Scale, an assessment instrument specific to identifying concerns and progress towards goals for adolescents in crisis.
TherapySites specializes in creating websites that are engaging, professional, cost-effective, and extremely simple to maintain. Therapists can successfully market and manage their practice online for $ 59/month (with no set-up fees or contracts). The service includes everything needed for a professional online presence, including Search Engine Optimization, integrated email, editing tools, credit card processing, online appointment notifications, and unlimited technical and customer support.