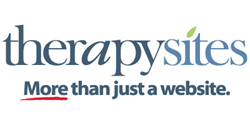 Downers Grove, IL (PRWEB) November 11, 2014
TherapySites (websites for therapists) is hosting a complimentary webinar titled "5 Tips To Rock Google and Social Media Outlets. The 30-minute webinar, presented by special guest speaker Dr. Rich Hirschinger will be offered on Thursday, November 13th, at 1pm Central Standard Time.
Reserve Your Seat and Register Now!
"5 Tips To Rock Google and Social Media Outlets The Best Kept Secrets To Increasing Your Income
Thursday, November 13th at 1pm CT
Did you know that 1.2 billion people actively use Facebook every month? Thats more than a third of all Web users, and 68% of them check out companies on social media before buying. That means a powerful website with strong social media is a necessary tool for all practice owners.
Join us in this free webinar as Online Marketing Expert, Dr. Rich Hirschinger shares how to successfully create a website that is made for the mental industry. In a few simple steps, attendees will discover how they can have the practice theyve always dreamed of.
In this webinar, attendees will learn: