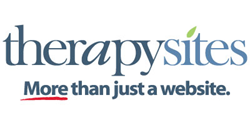 Downers Grove, IL (PRWEB) April 28, 2015
TherapySites, the leading website and online marketing company for mental health professionals, announced today its affiliation with the Colorado Association of Psychotherapists (CAP). The new relationship allows TherapySites to continue to extend their online marketing solutions to CAP members, adding exclusive benefits and promotional offers.
"There is no question that the Internet is gaining in popularity every day. As more people turn to the Internet, it is essential for practice owners to have an effective online presence that stands apart from their competitors," said Denise Marshall, Business Development Coordinator at TherapySites. "We are excited for the new relationship with the Colorado Association of Psychotherapists so that we can provide a valuable resource for professionals starting and growing their new practices."
About Colorado Association of Psychotherapists:

Colorado Association of Psychotherapists (CAP) is a professional organization supporting professional development of professional psychotherapists in Colorado with education, networking, and legislative activities. CAP is leading the way nationwide in promoting access to a variety of choices in mental health care.
About TherapySites: Websites for therapists

TherapySites is the leading provider of online marketing solutions for mental health professionals, and the recommended Web Services provider for the American Counseling Association and over 150 others. They focus in professional, cost-effective, simple websites that can help Therapists attract new clients online for as little as $ 59 a month. For more information, contact us at 866-288-2771.
As an added benefit, the CAP members will receive their first month free with TherapySites by entering promo code PromoCAP". For more information about how to start building an online presence, visit http://www.TherapySites.com.