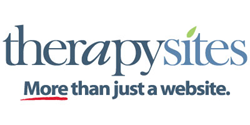 Downers Grove, IL (PRWEB) January 07, 2015
TherapySites, the leading website and online marketing company for mental health professionals, announced today its affiliation with Alliant International University. This new relationship allows TherapySites to continue to extend their online marketing solutions to the Alliant network, adding exclusive benefits and promotional offers.
With an ever growing Internet population, having a website and strong online presence has become essential for successful practices, said Tracy Wasinski, Business Development Coordinator at TherapySites. This new partnership with Alliant International University allows therapists to easily access valuable resources to build their web presence and market themselves online.
About Alliant International University
The Continuing Education (CE) Department at Alliant International University offers CE Workshops for psychologists, marriage & family therapists, licensed clinical social workers, licensed professional clinical counselors, registered nurses, and education providers. Alliant Continuing Education programs address current mental health issues, fulfill mandatory California Board of Psychology and California Board of Behavioral Sciences licensure requirements. Alliants Continuing Education offerings are delivered classroom-style at their six campuses throughout California; and online, through a variety of distance learning technologies.
About TherapySites: Websites for Therapists
TherapySites specializes in creating websites that are engaging, professional, cost-effective, and extremely simple to maintain, helping mental health professionals successfully market and manage their practice online. The TherapySites package includes everything necessary for a professional online presence, including basic search engine optimization (SEO), integrated email & editing tools, credit card processing, and online appointment notifications, all with no contracts or setup fees and unlimited technical and customer support. For more information, contact us at 866-288-2771.
As an added benefit, the Alliant International University network will receive their first month free with TherapySites by entering promo code "ALLIANT". For more information about how to start building an online presence, visit http://www.TherapySites.com.