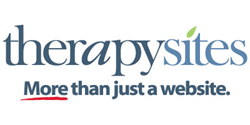 Boulder, Co (PRWEB) March 10, 2014
TherapySites, the leading website and online marketing company for mental health professionals, announced today its affiliation with the Colorado Counseling Association (CCA). This new relationship allows TherapySites to continue to extend their online marketing solutions to CCA members, adding exclusive benefits and promotional offers.
There has been a fundamental shift in the way that business professionals conduct and manage business, and the reality is it is all happening online," says Denise Marshall, Business Development Coordinator at TherapySites. "TherapySites provides a valuable platform to help mental health professionals get the most leverage out of their website, and we are excited to share these added values with Colorado Counseling Association members so they can grow their business that much more."
About the Colorado Counseling Association:
The Colorado Counseling Association is a state branch of the 50,000 member American Counseling Association (ACA). CCA is an organization of counseling professionals who work in education, healthcare, residential, private practice, community agencies, government and business/industry settings. Serving as a dynamic network of professional counselors in the State of Colorado, CCA is devoted to professional development and maintenance of high standards for those involved in the counseling profession.
About TherapySites: Websites for Therapists
TherapySites specializes in creating websites that are engaging, professional, cost-effective, and extremely simple to maintain, helping mental health professionals successfully market and manage their practice online. The TherapySites package includes everything necessary for a professional online presence, including search engine optimization (SEO), integrated email & editing tools, credit card processing, and online appointment notifications, all with no contracts or setup fees and unlimited technical and customer support.
As an added benefit, the Colorado Counseling Association members will receive their first month free with TherapySites by entering promo code "CCA". Visit http://www.TherapySites.com to learn more and get started building your online presence today.