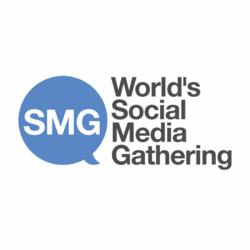 Zurich, Switzerland (PRWEB) June 14, 2012
The world is seeing an exponential increase of stories of young people that are determined to challenge the status quo and develop something worth looking at. Social media increased the possibilities to make that happen, however there are still few stories of people challenging the traditional way of organizing events. Until today.
Early this year, Carlos Marquez and Hugo Pereira met in Lisbon, while participating in an entrepreneurial weekend retreat organized by the unconventional speaker Dey Dos.
Carlos (Founder of CoolTribes) and Hugo (Founder of saobento) shared the same passion of technology, social media, brands and events. "We connected from the first moment and knew that something had to be done!" says Pereira.
The outcome of such connection was the decision to realize a conference, but focused on innovative and unconventional speakers and methods. "We were tired of the same old style of conference, where participants leave it with the same old complaints of not bringing something concrete back home." explains Marquez.
The agreement between the two young entrepreneurs was also that if they were doing a conference, it could not be more of the same. They wanted everyone to experience something, getting out of the comfort zone and actually being proactive at the conference itself to create or co-create something out of it.
"If anyone is passionate about technology, brands and social media and you want to do something in their lives, then I can tell them that this is the event for them. It won't be another conference, it will be a memorable experience." promises Marquez.
The conference has the special characteristic of being limited to only 70 people and after registration, you still need to be confirmed as an attendee. "We really want to make sure that everyone present connects with each others and that happens more when less people are at one place. It is better for everyone to register as soon as possible, because soon we might close the registrations." mentions Pereira.
About WMSG

Captioned as "Worlds Social Media Gathering, the conference will be taking place next month from July 6 to July 8, 2012 at the Hub, in Zurich, Switzerland. You can register at their website: http://www.worldsmg.com.