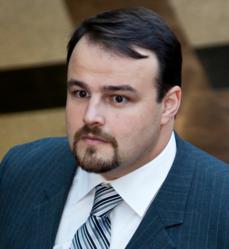 Toronto, ON (PRWEB) May 28, 2013
Toronto cosmetic surgery marketing company, Think Basis, introduces a new consumer information site about Botox. The site, BotoxOttawa.ca, is specially designed for consumers interested in pursuing Botox, whether they reside or frequent the countrys capital. While there are many medical professionals offering Botox in Ottawa and who are represented online, there are no sites dedicated to providing unbiased information.
Ottawa is host to many world delegates and ambassadorial staff. In all my year in the market I've seen a lot of good and bad websites putting misleading and sometimes dangerous information online about Botox. It's our mission to educate the public with high quality content and allow our nation's capital to put their best foot forward for Canadians and all the foreign nationals we're proud to have living and working there, Nick Dumitru, President of Think Basis states.
Botox is the most popular cosmetic medical treatment in the world. According to statistics compiled by the American Society of Plastic Surgeons for 2012, there were over 6 million Botox treatments performed in North America alone. Although other products are available that are similar in formulation, Botox remains the industry standard in Canada and is preferred by most medical practitioners in the Ottawa area due to several reasons, including its rigorously tested safety record and ability to achieve a high rate of patient satisfaction.
As such, the site aims to provide consumers reliable information about the product, enabling them to make an informed decision on treatment.
About ThinkBasis

Think Basis Inc. is a full service Internet marketing firm for industry leaders in the fields of beauty and plastic surgery. Their background in corporate branding and design ensures a focused approach to search engine optimization and online brand reputation management. Contact Think Basis Inc. for the bottom line, online at http://www.thinkbasis.com.
Contact Info:

Nick Dumitru

Think Basis

50-5175 Yonge Street

Toronto, Ontario, CANADA

M2N 5P5