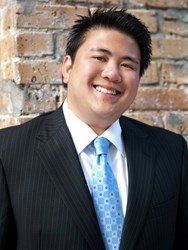 Seattle, WA (PRWEB) January 25, 2014
The Think Strategy team is taking their marketing expertise international when they speak at the South Africa Wealth Retreat in Johannesburg, January 24-25, 2014. Co-Founder and Inbound Marketing Consultant Francis Ablola and Lead Generation Consultant Ryan Bush will be teaching business owners and entrepreneurs some of the latest, most effective online marketing skills for 2014 and beyond.
Im honored to have the opportunity to share some highly effective Internet marketing strategies with a whole new audience of business owners. What were sharing are little-known approaches that will net big results for the attendees, explained Ablola.
In addition to Think Strategy, Ablola and Bush are co-founders of Marketers Blackbook, http://marketersblackbook.com, the ultimate resource center and guide for Internet entrepreneurs, marketers and small business owners looking to market online. Together, they have created millions of dollars in revenue for clients by selling real products to real people in multiple markets, not just online.
Think Strategy is a full-service digital marketing agency offering services such as: search engine optimization (SEO), search engine marketing (SEM), lead generation, mobile management, social media, email marketing, web design/development, sales funnel management, and website analytics. Think Strategy was founded by Bernard Ablola, CEO, Francis Ablola, Inbound Marketing Consultant, Thu Quach, Developer and Designer, and Ryan Chin, Account Strategist. To learn more about the founders, visit http://thinkstrategy.com. Together, the team has been responsible for driving millions of dollars in sales for their clients over the past 10 years.