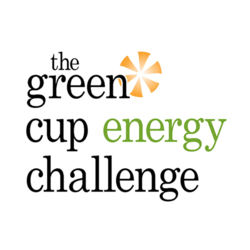 New York City, NY and Oakland, CA (PRWEB) March 07, 2013
The Green Schools Alliance, in partnership with Lucid, is excited to announce the results of the annual Green Cup Challenge electricity competition. This year more than 300 K-12 schools from across the U.S. and around the world have collectively saved 1.5 gigawatt-hours of electricity, equivalent to approximately 2.5 million pounds of carbon dioxide and hundreds of thousands of dollars in savings.
Over a period of four weeks, students, teachers, and staff competed in a friendly competition to see which schools could reduce their electricity the most. Students were encouraged to take personal actions to reduce consumption, including turning off unused electronics, using powerstrips, and shutting off lights in unoccupied rooms. Teachers and school staff also did their part for the competition by turning off unused office equipment and computer labs, and making sure everything was shut down at night and before the weekends.
Its incredible to see the impact that the Green Cup Challenge has, said Katy Perry, director of the GCC. Students are eager to participate in activities that will have a positive impact on their schools, communities, and planet. With the GCC they can connect their actions with tangible and measurable results, which is hugely empowering.
We see the GCC as a way to encourage schools to track their energy use and make improvements to operations and facilities, while also fostering sustainable behaviors within the school community, continued Ms. Perry. Students and adults work together as a team, conducting energy scavenger hunts and coming up with fun and inspiring ways to promote conservation.
Schools competed in regional competitions based on geography and type of school. These smaller competitions gave participating schools the opportunity to compare themselves against academic and athletic rivals, adding a fun dynamic to school events and activities. Thirty-three schools also participated in the optional student video competition. The videos, varying from serious to silly, gave students the opportunity to express their creativity while educating and inspiring their peers.
The top reducing schools in each region were recognized for their achievements, while the combined efforts of all the schools were also celebrated. By aggregating the savings of all the schools, students could see how individual actions add up to big savings. With a school as far away as Korea participating, the Green Cup Challenge united students from around the globe with a common goal: to conserve energy and reduce CO2 in our atmosphere.
Through the Green Cup Challenge, schools who achieved the largest reductions in electricity use were able to share their Success Stories with other schools who can learn from their example. The results of the competition and ranking in the competition were displayed using Lucid's Building Dashboard