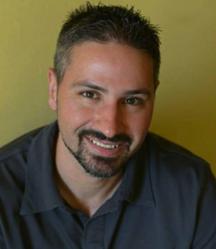 San Diego, California (PRWEB) October 31, 2012
Thunder SEO, an online marketing agency in San Diego, California, announces that thier Director of Business Development, John Bertino will be presenting at The San Diego Internet Marketing Meetup on Wednesday, November 7, 2012 at Leucadia Pizzeria.
This meetup is organized by Kevin Koskella, Vice President and Director of Business Development at Quickline Marketing. The topic of this meetup will be Best Practices in Outreach for Natural Link Building and the cost will be $ 3.00 per person.Bertino will be speaking on industry best practices for SEO outreach; the process by which a site owner or marketer develops relationships with key bloggers or webmasters in pursuit of obtaining backlinks and market content. Outreach is commonly used for link building tactics such as securing guest and host blogging opportunities, encouraging the dissemination of linkbait, and securing strategic linking partnerships.
Bertino and Koskella organize two of the largest Internet Marketing groups in Southern California. Combined, the two groups have over 1,300 registered users.
"I'm thrilled to be presenting at Kevin's meetup group, said Bertino. Considering the size of our groups, I feel that collectively Kevin and I can do a lot to continue to unite the online marketing community of Southern California and to assert this region as one of the hotbeds for internet marketing and entrepreneurship."
Bertino moved to San Diego from New Jersey earlier this year and has been working with Thunder since mid-August. As Director of Business Development, Bertino will work to secure new clients and business partners for Thunder SEO, while at the same time attending meetups like this one to create relationships with other industry professionals in San Diego.
Founded in 2007 in San Diego, CA, Thunder SEO supports clients with innovative and results-driven online marketing solutions integrating social media, content optimization and promotion, link building strategies and implementation, local search and mobile marketing, online promotions and sweepstakes, public relations and online reputation management. Thunder SEO is located at 2920 North Park Way, San Diego, CA 92104. For more information on Thunder SEO, call (619) 618-2396 or visit them online at http://www.thunderseo.com/.