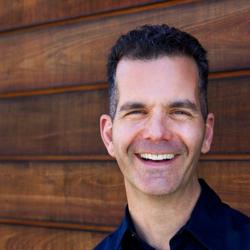 San Diego, Ca (PRWEB) December 20, 2012
Thunder SEO, an interactive marketing agency in San Diego, California, announces Max Thomas, President and Founder, has been selected to speak at the Social Media Conference January 17-18, 2013 in Las Vegas, Nevada. The topic Thomas will be speaking on is: Community Building via Social Media and Google+.
The Social Media Conference is one of the industrys largest annual events and will feature highly qualified experts in the internet industry speaking about management, technology, and internet marketing. The conference will be held at Harrahs Las Vegas and attendees will include professionals and senior executives from the social media industry.
The topics to be covered throughout the conference will include: enterprise social media strategies, business planning, mobile, legal, venture capital funding, radio, intel methods, online community software, and new technologies. Thomas will be speaking at 9am on the second day of the conference.
Social media has proven itself to be essential to building online communities around brands. Now with Google+, social media extends beyond the usual channels — like Facebook, Twitter and Pinterest — to bring community building to Google and even localized search, explains Thomas. Im looking forward to being a part of the Social Media Conference this year.
Founded in 2007 in San Diego, CA, Thunder SEO supports clients with innovative and results-driven online marketing solutions integrating social media, content optimization and promotion, link building strategies and implementation, local search and mobile marketing, online promotions and sweepstakes, public relations and online reputation management. Thunder SEO is located at 2920 North Park Way, San Diego, CA 92104. For more information on Thunder SEO, call (619) 618-2396 or visit them online at http://www.thunderseo.com/.