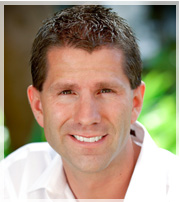 Colorado Springs, Colorado (PRWEB) December 27, 2012
There are several acceptable IRS techniques for maintaining tax records. Each has its advantages, and taxpayers might find success in using a mixture depending on his or her needs and attention to detail.
Separate Credit Card: If a taxpayer uses a separate credit card for tax related purchases such as business expenses, rental property repairs and unreimbursed employee business expenses (job-related) then he or she can simply jot down on the credit card statement the nature of the expense. In most cases such as OfficeMax the receipt can be tossed since the merchant and the business nature is fairly obvious. However, if the purchase was made at Wal-Mart keep the receipt- Wal-Mart sells office supplies but they also sell diapers, which unfortunately is not a tax deduction.
Envelopes: This is old fashioned, but still works well. Many taxpayers will label a handful of envelopes and toss receipts in each envelope depending on the purchase. Some labels include goodwill donations, church, office supplies, medical and meals, among others. Shoe boxes work too, but are considerably old fashioned- then again, the after-Christmas sales offer perfect timing for taxpayers to buy some more shoes. The ends justify the means.
As envelopes are being stuffed taxpayers should record the business purpose on the receipt. This is especially true for meals and entertainment where the substantiation (business purpose) requirements from the IRS demand the persons name, what was discussed and if any portion was personal or pleasure.
Scanner: This is the best invention ever. A receipt or invoice is still the best way of proving a tax deduction. In reading several Tax Court opinions and summaries, the Watson CPA Group continues to see the power of a receipt. So, each time a taxpayer makes a tax-related transaction, he or she should jot down the business connection on the receipt if necessary, then scan it, and then forget it.
As a side note, many receipt printers in department stores such as Home Depot, Wal-Mart, etc. use heat to print the receipt. Unless the receipt is stored in the freezer the characters will fade over time.
PDF Printer: This allows taxpayers to print anything to a PDF file. For example, if a user wanted to save an electronic copy of a web page that is dynamic (such as a banking dashboard or home page) he or she cannot just save the web page contents. But if you print the web page and choose the PDF printer, the information on the computer screen will now be saved as a PDF.
Backups: When using electronic archiving taxpayers absolutely need to invest into Google docs, Carbonite or similar online backup service. Dont let a computer crash ruin a good New Years resolution.
The Watson CPA Group is a progressive tax consultation and preparation firm embracing internet technology to provide worldwide tax service from offices in Colorado Springs, Colorado USA. A secure online Client Portal allows remote taxpayers to exchange financial information, tax documents and tax returns saving valuable time and resources.
Since 1997, The Watson CPA Group prepares individual and corporate tax returns for a flat fee, and specializes in LLCs, small business and corporate taxes, pilot and flight attendant tax deductions, rental property owners and expat tax clients.
For more information visit http://www.watsoncpagroup.com.