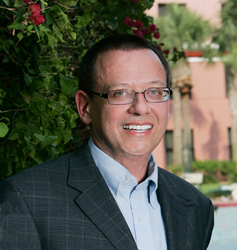 GULFPORT, Fla. (PRWEB) December 08, 2014
Title IX compliance is a critical topic at Stetson Universitys National Conference on Law and Higher Education Feb. 12-16, 2015, in Orlando, Florida.
Colleges and universities scramble to formalize promising practices in Title IX compliance in the wake of campus rape and sexual assault scandals. Stetsons definitive annual conference, now in its 36th year, will bring national leading experts in higher education to Orlando to discuss critical developments in higher education law and policy.
Conference participants will participate in rigorous boot camps, workshops, intensive sessions and collaboration with peers and experts.
Every educator in America should be concerned with making college and university campuses safer learning environments, and protecting the campus community from sexual predators. Anyone who works in higher education can benefit from this years conference, focused on developing the tools to respond, said conference chair and Professor of Law Peter F. Lake. Professor Lake is the Charles A. Dana Chair and director of Stetsons Center for Excellence in Higher Education Law and Policy.
For more information, call 727-562-7793 or email higheredlaw(at)law(dot)stetson(dot)edu.
To register, visit http://www.stetson.edu/law/conferences/highered/home/index.php.
For more information about the Center for Excellence in Higher Education Law and Policy at Stetson, visit http://www.stetson.edu/law/academics/highered/home/.
###
About Stetson University College of Law

Stetson University College of Law, Florida's first law school, has prepared lawyers and leaders since 1900. Today, Stetson leads the nation in blending legal doctrine with practical training, evidenced by its top-ranked programs in advocacy and legal writing. Through our academically rigorous curriculum and commitment to social responsibility, Stetson lawyers are ethical advocates ready to succeed in the legal profession.