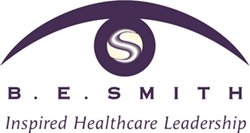 LENEXA, Kan. (PRWEB) June 16, 2014
After conducting a nationwide executive search led by healthcare leadership solutions firm B. E. Smith, Titus Regional Medical Center(TRMC) in Mount Pleasant, Texas, has hired John Allen as chief executive officer. A veteran healthcare executive with more than 20 years of leadership experience, Allen will assume his new duties at Titus Regional Medical Center on August 18.
John brings a proven track record of successful hospital leadership and physician alignment, with a strong dedication to providing quality, cost-effective healthcare services to the communities we serve, said Rick Strudthoff, chairman of the TRMC Board of Managers. We are pleased to have someone with Johns expertise leading the team.
Formerly, Allen served as chief executive officer at Regency Hospital in Golden Valley, Minn., providing leadership and strategic direction for the 92-bed long-term acute care facility. Allen previously served as vice president of patient care and support operations at North Memorial Healthcare, a two hospital system which includes North Memorial Medical Center, a level 1 trauma center in Robbinsdale, Minn., and Maple Grove Hospital, a 90-bed community hospital in Maple Grove, Minn.
Titus Regional Medical Center was seeking an experienced senior healthcare executive to set strategic direction, strengthen physician partnerships and lead initiatives to grow market share, said Kathy Noland, vice president of senior executive search for B. E. Smith, the healthcare executive search firm who conducted the nationwide CEO search for Titus Regional Medical Center. Johns experience and leadership style were the perfect fit.
Allen earned a Master of Business Administration in Finance from the Carlson School of Management at the University of Minnesota in Minneapolis, Minn., and a Bachelor of Arts in Economics and Theater from Concordia College in Moorhead, Minn. He also holds certification status through the National Incident Management System (NIMS). Allen is a member of the American College of Healthcare Executives (ACHE).
About Titus Regional Medical Center:

Titus Regional Medical Center is a 165-bed district hospital which has served the residents of Mount Pleasant, Texas and Titus County for more than 60 years. This progressive, growing hospital is accredited by The Joint Commission and offers a level III trauma center, state-of-the-art wellness center, cancer center and radiological services. For more information, visit http://www.titusregional.com/.
About B. E. Smith:

Founded in 1978, B. E. Smith is a full-service healthcare executive search firm and the top-ranked provider of senior-level leadership services including Interim Leadership, Executive Search and Management Consulting. Veteran healthcare recruiters and regional healthcare experts partner with each client to create customized solutions. B. E. Smiths proven methodology has resulted in the recent placement of more than 900 leaders into healthcare organizations worldwide. The firm utilizes a comprehensive sourcing strategy incorporating the latest marketing techniques, association partnerships, social networking and one of the largest databases of skilled senior-level healthcare executives in the industry to deliver immediate results in todays complex healthcare environment. For more information, visit BESmith.com or call 855-254-8261.