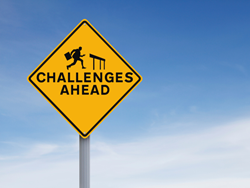 Seattle, WA (PRWEB) January 24, 2015
As the marketing field continues to evolve, marketing managers are caught up in a flurry of new information, methods, and strategies. The most recent article from Fannit comments about the top 5 problems that marketing managers face today and takes a look at the solutions managers can embrace.
The first problem managers encounter is dealing with inexperienced staff, or a lack of capable marketing staff entirely. The article reads, While you may start out with what looks like the perfect marketing team, holes can begin to appear where there is a lack of knowledge or capability, resulting in sub-par marketing strategies and poor performance.
When the task of whipping together a new marketing team is too much to ask of a business, Fannit encourages marketing managers to consider partnering with an inbound marketing agency to help meet their marketing needs and generate revenue.
The second problem marketing managers face is that their field is constantly developing and changing. As new marketing trends are also on the rise, marketing managers can find it difficult to learn and incorporate these new trends into their marketing strategy. The article goes on to state that, In addition to this, every new trend or tool in inbound marketing is delicate and complex in and of itself, requiring time and maintenance to produce beneficial results for the business.
To learn more about how Fannits services as an inbound marketing agency can help marketing managers overcome these major problems and find success in their marketing endeavors, visit their website at http://www.fannit.com.
About Fannit

Fannit.com is a full service internet marketing agency that helps companies increase their online presence through engaging and well placed content. They service Seattle area and U.S. based companies for content development, SEO, PPC, E-mail, Press Release, and Website Funnel Optimization.

Fannit

2911 Hewitt Ave

Everett WA 98201

425-359-7989