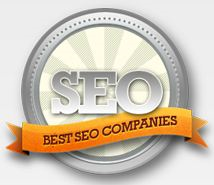 Pompano Beach, FL (PRWEB) August 12, 2014
BestSEOCompanies.com, a SEO authority that evaluates and rates hundreds of SEO providers as a useful research tool for business owners, has just posted its August 2014 list of the Top 50 SEO Companies in the U.S. HigherVisibility, Distilled and Acronym took the top three spots.
SEO is a field that is in constant motion, and the best SEO providers keep pace with the changes, says Jason Bayless of BestSEOCompanies.com. We provide not just a numerical ranking, but lots of other information business owners find helpful when trying to decide which SEO firm to choosesuch as business size, location, pricing level, client list and contact information.
Each SEO company is evaluated according to several criteria, including mystery shopping results and several metrics based on the SEO companys own websites performance.
The vast majority of Internet users doing a web search wont click to the second page of results, so getting the best results for your top keywords really matters, says Bayless. So every business that relies on its online presence to drive leads needs a strong organic search strategy, and our results help business owners find the best SEO companies to meet their needs.
The Top 20 SEO providers on the Top 50 SEO Companies list for the month of August 2014 are:
#1 HigherVisibility

#2 Distilled

#3 Acronym

#4 Icrossing

#5 360i

#6 Straight North

#7 Razorfish

#8 Bruce Clay

#9 Brick Marketing

#10 Vertical Measures

#11 IProspect

#12 Slingshot SEO

#13 Fathom

#14 SEO.com

#15 Internet Marketing Inc.

#16 Geary LSF

#17 Think Big Sites

#18 Rusty Brick

#19 Seer Interactive

#20 Orange Soda
About the SEO Company Ranking Criteria:
BestSEOCompanies.com evaluates hundreds of SEO providers to create its monthly Top 50 SEO Companies list. Some of the factors taken into consideration include the SEO companys homepage quality, on-page and off-page SEO quality, a measure of how highly the firm ranks for its own targeted keywords, a backlink analysis, client list quality, mystery shopping results, how many media mentions the company has, how helpful the SEO companys blog is, and more. A consideration of the companys current rankings with three different SEO provider rating services is also part of the ranking process.
About BestSEOCompanies.com:
BestSEOCompanies.com compiles its monthly Top 50 list as a resource for business owners and decision makers who want to quickly narrow down their choices of the most reputable SEO companies. Hundreds of SEO companies show up in a simple web search, but our list shows which deliver the best value for your SEO spend. BestSEOCompanies.com does the time-intensive research so busy businesspeople dont have to.