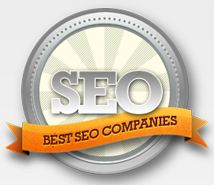 Pompano Beach, FL (PRWEB) September 09, 2014
BestSEOCompanies.com has just released the Top 50 SEO Companies for the month of September 2014. As an independent authority on SEO companies and SEO best practices, BestSEOCompanies.com uses several different data points to evaluate hundreds of SEO providers throughout the U.S. and compiles its monthly list based on that information.
Its hard for even a technically savvy business owner to be able to thoroughly evaluate every SEO firm that comes up in a Google search, says Jason Bayless of BestSEOCompanies.com. Busy entrepreneurs, CEOs and other executives just dont have the time to do the in-depth research necessary to separate the best SEO companies from the runners-up. We give business owners the kind of metrics they need to choose the best SEO provider for their company.
Ranked in the top three spots for September 2014 were HigherVisibility LLC, Distilled and Acronym.
BestSEOCompanies.coms rankings are based on criteria such as company size, price level, quality of the SEO companys own on-page and off-page SEO, media mentions, client list, mystery shopping results and more. Although the exact weighting given to each data point isnt public knowledge, these are all factors that help paint a picture of the quality of service and SEO expertise customers can expect.
Most web users wont click past the first page of search results, so its more important than ever to use the best SEO company that will work within your budget, says Bayless.
The Top 20 SEO providers on the Top 50 SEO Companies list for the month of September 2014 are:
#1 HigherVisibility

#2 Distilled

#3 Acronym

#4 Icrossing

#5 360i

#6 Straight North

#7 Razorfish

#8 Bruce Clay

#9 Brick Marketing

#10 Vertical Measures

#11 IProspect

#12 Slingshot SEO

#13 Fathom

#14 SEO.com

#15 Internet Marketing Inc.

#16 Geary LSF

#17 Think Big Sites

#18 Rusty Brick

#19 Seer Interactive

#20 Orange Soda
About the SEO Company Ranking Criteria:

BestSEOCompanies.com uses a proprietary score to determine its monthly Top 50 SEO Companies rankings. Factors include how well the company ranks for its own keywords, its on-page and off-page SEO, quality of each companys client list, how influential and informative the SEO companys blog is, and more. The list also uses ranking data from three separate SEO company ranking services.
About BestSEOCompanies.com:

From the hundreds of SEO companies you can find in a quick web search, BestSEOCompanies.com narrows the field to the Top 50 SEO providers in the U.S. The monthly Top 50 SEO Companies rankings are meant to provide a helpful guide for business owners who dont have time to do the in-depth research we do on every SEO company. Our Top 50 list helps you find SEO providers that get the excellent results you need while staying within your Internet marketing budget.