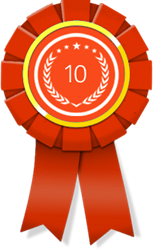 DENVER, Colo. (PRWEB) May 20, 2015
10 Best SEO has an ongoing practice of assigning rankings to the top companies in various arenas of the SEO industry. Recently, they released their latest list of 10 top legal SEO firms in the industry. The following is a brief description of the top three of these firms.
Law Firm Authority comes in as the number 3 contender for the title of top legal SEO firm. Law Firm Authority is based in the city of Denver, Colorado and focuses on bringing traffic to the websites of different law firm clients. The professionals at this firm do this by looking at the current websites of clients to see what needs to be added or changed to bring the firm to the top of the list in search engines. They also perform extensive keyword research, as well as buying keywords, so that they know exactly how to bring particular clients to the most appropriate law firms.
Rocket Clicks comes in at second place for best law SEO firm. Rocket Clicks is located in Menomonee Falls, Wisconsin, where the researchers of this company are experts in bringing their clients to the tops of search engines. They know the importance of value and websites, so they look at current websites to see what needs to be altered in order for maximum success. The firm started out in 2008, and it makes a point of employing a variety of people, so that different people can combine their diverse talents to give clients the highest quality SEO content possible.
Recognized as the best legal SEO company is eMarketing Concepts, based in Culver City, California. This firm cares a great deal about bringing each and every one of their clients to the tops of the list of search engine results, so that clients will come to their sites and generate the maximum amount of potential revenue. Not only do they work wonders with SEO the first time around, but they will follow up with their clients to make sure that they have achieved the desired amount of traffic. It is possible to communicate with them regarding the progress of SEO content, and they are open to doing additional work with any of their clients to maximize results further. They care about building positive and lasting relationships.