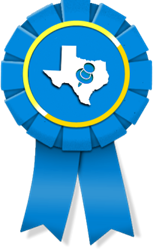 San Antonio, Texas (PRWEB) May 30, 2014
10 Best Design has announced this year's winners for the top San Antonio Web design firms that have delivered exceptional performance to clients this year. These companies are being acknowledged for their outstanding track record of helping their customers develop beautiful web presences that deliver results. While there were many great companies to choose from, the award organization was able to narrow down its choices to just handful of the top web design companies in San Antonio.
Out of all San Antonio website design agencies, Red Rattler Creative won the top prize this year. The company is a creative agency in downtown San Antonio that offers a wide range of internet marketing services. The company specializes particularly in web design, internet marketing, and graphic design. The company aims to work with prospective clients to help them grow beyond their expected limits and prosper well into the future. By working closely with clients, Red Rattler Creative believes it can offer better service than many competing firms in the San Antonio community.
This year's second-place winner was Digett, which helps companies market themselves online through online advertising and search engine optimization. The company can assist with social media marketing campaigns that are integrated across many different social media channels such as Facebook, Google Plus, and Twitter. The company specializes particularly in working with many different content management systems such as WordPress, Drupal, and Joomla.
Primo Motiff won third place this year for its exceptional offerings that are available to a wide range of clients. The company can work in either English or Spanish, which is very appropriate considering that nearly 30% of the population in San Antonio speaks Spanish. The company mostly works with smaller firms, but has expertise that enables the company to work with larger firms around the world. This has helped Primo Motiff provide exceptional service to a wide range of customers over the years, particularly in the southern-United States.
Other winners for top San Antonio website design companies were:
4. J12 Designs

5. Giles-Parscale

6. Kathryn Corneli

7. Bold Perspective

8. Provincia

9. Leadhub

10. Backyard Studios
10 Best Design is one of the world largest awards organizations that specializes particularly in the web design industry. The company brings together some of the world's top providers to help customers decide on the company that is right for them. 10 Best Design gets more than 250,000 searches per year and continues to expand.