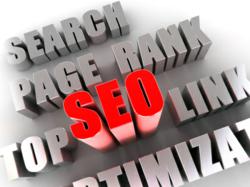 Madison, WI (PRWEB) February 14, 2013
Acumium, an internet-focused firm who helps businesses grow online by providing strategic website consulting, online marketing and full-service website development using their content management and eCommerce platforms, is sharing its search engine optimization knowledge in a new article on the company's blog.
Christopher Uschan, VP of Marketing and Sales at Acumium, explains, search engine optimization is an important part of any business looking to succeed online, but many companies still dont understand how to implement it correctly while other companies dont even realize the potential of ranking well in search engines.
"Looking for some proven SEO tips? We're not shy about sharing our knowledge," says Uschan in the post.
Acumium helps its clients design their websites in an SEO-friendly fashion in order to rank well in search engines. Their methods have helped their clients achieve significant and sustainable increases in search engine rankings.
The Search Engine Optimization Best Practices article includes tips for title tags, meta data, website URLs and keyword research, all part of the process Acumium uses to optimize websites.
Uschan continues, SEO is a science and takes skill that develops with experience. Even though we share our proven knowledge publicly, businesses still need to recognize the importance of working with search engine optimization professionals who have proven results optimizing websites. Most web design companies and independent web development firms dont even think about SEO which is unfair to their clients since its the highly frequented search engines that consumers turn to for finding information.
As part of the AcumiumEngage online marketing services, Acumium offers search engine optimization services, which include keyword research and strategy, link strategy development and execution, meta data evaluation, on-page SEO (title tags, headings, body content, etc.) and detailed tracking and reporting.
About Acumium

Acumium is a technology and marketing firm providing full-service internet solutions to help businesses grow online. They partner with their clients to provide strategic eBusiness consulting and online marketing while developing enterprise and eCommerce websites on their proprietary content management system (CMS) and eCommerce platforms.
Acumium is a Google Adwords Certified Partner.
Acumium Clients

Companies utilizing Acumiums content management system, eCommerce platforms and online marketing services include: ProClip USA (makers of phone and device mounts for cars), Steve Spangler Science (a science education and learning resource for students and teachers) and the Wisconsin Alumni Association (an organization dedicated to University of Wisconsin graduates).