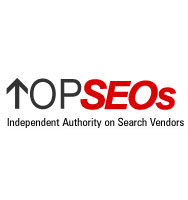 Plymouth, IN (PRWEB) September 15, 2009
As the independent authority in search, topseos.com ranks the best web marketing firms in their specific specializations. They have completed their list of the Best Site Audit Firms after evaluating hundreds of applicants and now they have compiled a list of only the best site auditing firms in the country. The people from topseos.com hopes that the rankings will give the necessary focus on the firms that deliver the best results when it comes to site auditing.
Site auditing is the process of reviewing and reporting all of the possible technical problems that a user might encounter in a website. These problems include both credibility issues and issues with the website's usability.
The factors that a firm might look for when they perform a site audit may include having a clean and professional look for the website, abandonment rates, conversion bottlenecks preventing efficient sales, and hard to find information on a site. Technical issues that are commonly checked when it comes to site auditing are broken links, incorrectly displayed graphics, slow loading pages, and missing or improperly formatted META information.
The companies in this list have proven that they can deliver tangible results. Topseos compiled these companies and recognize their efforts to deliver excellence for their clients. The Top Web Site Audit Firms are:
1.